We are a modern and advanced company that performs a taxi service for you.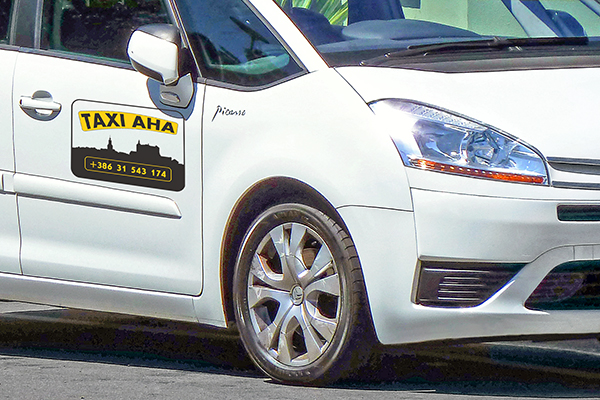 The company was founded in 2010, our main activity is the transport and delivery of passengers and goods in Slovenia and in or from abroad. We have linked some professional drivers with long-standing practice in order to offer our customers a high quality and affordable taxi services.
We assure our client services regardless of the hour or day of the week. We carry out tourist trips and visits to cultural and natural attractions, transport to regular medical checkups, driving to the airports and ports, safe night-time drives to and from the entertainment and carefree journeys to seminars, conferences, sports and recreation events.
Our taxi service price consists of the entry fee, the price per kilometer and the waiting time. Price is always shown on the taximeter and the clients receive the account. Taximeter is always properly calibrated. In the case of longer destinations we agreed in the pre-agreed price.
We offer services 24 hours a day, 365 days a year, including Sundays and holidays.
You can always rely on – keeping the agreed time and never lets you wait.
The pre-agreed price or calibrated taximeter.
We drive in air conditioned, maintained and technically flawless vehicles with reliable, neat and friendly drivers. Our vehicles are regularly cleaned and disinfected interior.
We provide ordering for a longer period of time, regular customers get a discount.
Diversity and flexibility
transport people around Slovenia and in or from abroad
assist in the organization of excursions
pick-up and delivery of persons or goods
hire driver
Presentation of our fleet, which will be updated and expanded continuously.